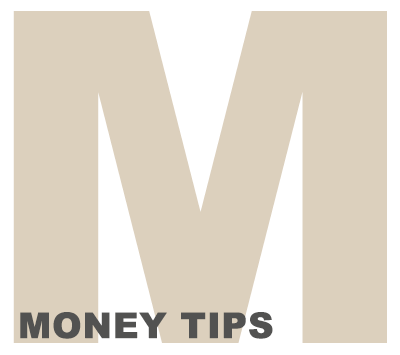 Is a Credit Freeze the Right Move for You?
Love and Debt: Why you need to talk about money
How to Stop Living Paycheck to Paycheck
How to Stop Living Paycheck to Paycheck
Q. We are living paycheck to paycheck and want to get out of that mode. What can we do to get ahead in 2018?
A. The best advice is always based on your unique situation. If there is a non-profit credit counseling service near you that provides financial counseling for a small or no fee I would suggest you contact them. They can help you develop a plan to stop living paycheck to paycheck based on your income, debts, and goals.

In the absence of one-to-one counseling, there are steps you can take to get ahead. One of the most important steps a person or family can take to stop living paycheck to paycheck is to establish an emergency savings account. Without a savings account, every time you experience an emergency, your finances go into a tailspin. To get ahead you need to be able to weather emergencies.

The easiest way to fund an emergency savings is with your tax refund. The IRS will begin accepting tax returns on January 29, 2018. Keep in mind if you are claiming certain tax credits you will not see your refund until late February.

If you will not receive a tax refund, there are other ways to fund an emergency savings. If your employer allows direct deposit, consider depositing part of your paycheck into a savings account. If you are not paid by direct deposit, consider setting up an automatic transfer from your checking to savings every month.

Increasing your income is another way you can building your saving account. You could pick up overtime hours if your employer allows it or consider getting a part-time job. Put your additional income into your savings account.

Reducing your expenses and putting money into savings is another strategy you can employ to stop living paycheck to paycheck. Take the time to examine where you are spending your money. Is the cup of coffee in the morning or the pizza on the way home bringing you value or do you spend money in areas without thinking twice? There's nothing wrong with doing any of these things unless they are keeping you from reaching your goals. Review your expenses and see if there are items you can reduce or eliminate and put that money into savings.
The more actions you take, the faster you will see progress. The more progress you make, the better shape your finances will be in. With a little effort living paycheck to paycheck will be a thing of the past and you will enjoy a brighter 2018.
Bonnie Spain is the Executive Director of Rushmore Consumer Credit Resource Center and its divisions, Consumer Credit Counseling Service of the Black Hills and the American Center for Credit Education. For more information, email acce@acce-online.com.
The material in this transmission is provided for personal, non-commercial, educational, and informational purposes only. ACCE makes no representations or warranties with respect to the accuracy or completeness of the contents of this transmission and assumes no responsibility for errors, inaccuracies, omissions, or any inconsistency herein. You should consult a professional where appropriate.
Sign up here to subscribe to our Money Tips.
---